Skilled Nursing:
24/7 Care at The Health Care Center at The Village at Penn State
Should you have a need for skilled nursing, short- or long-term care, you'll find fully furnished private rooms and warm-hearted care at The Atrium, our Health Care Center. Our team includes licensed nurses, certified nursing assistants, a social worker, as well as physical, occupational and speech therapists. Support includes help with bathing, dressing, dining, and medication supervision.
Our chef prepares three delicious meals a day, balancing fresh taste with great nutrition.
Our skilled nursing neighborhood is a stimulating, nurturing setting, with its own private garden courtyard, lounge, beauty salon & barbershop and chapel. We offer specialized activities that keep both residents and their families engaged.
We can provide private telephone service and cable television access for a separate fee.
For details on skilled nursing care at The Village at Penn State, please call 814-235-8900 or click here to request more information.
The Village at Penn State Earns 5 Stars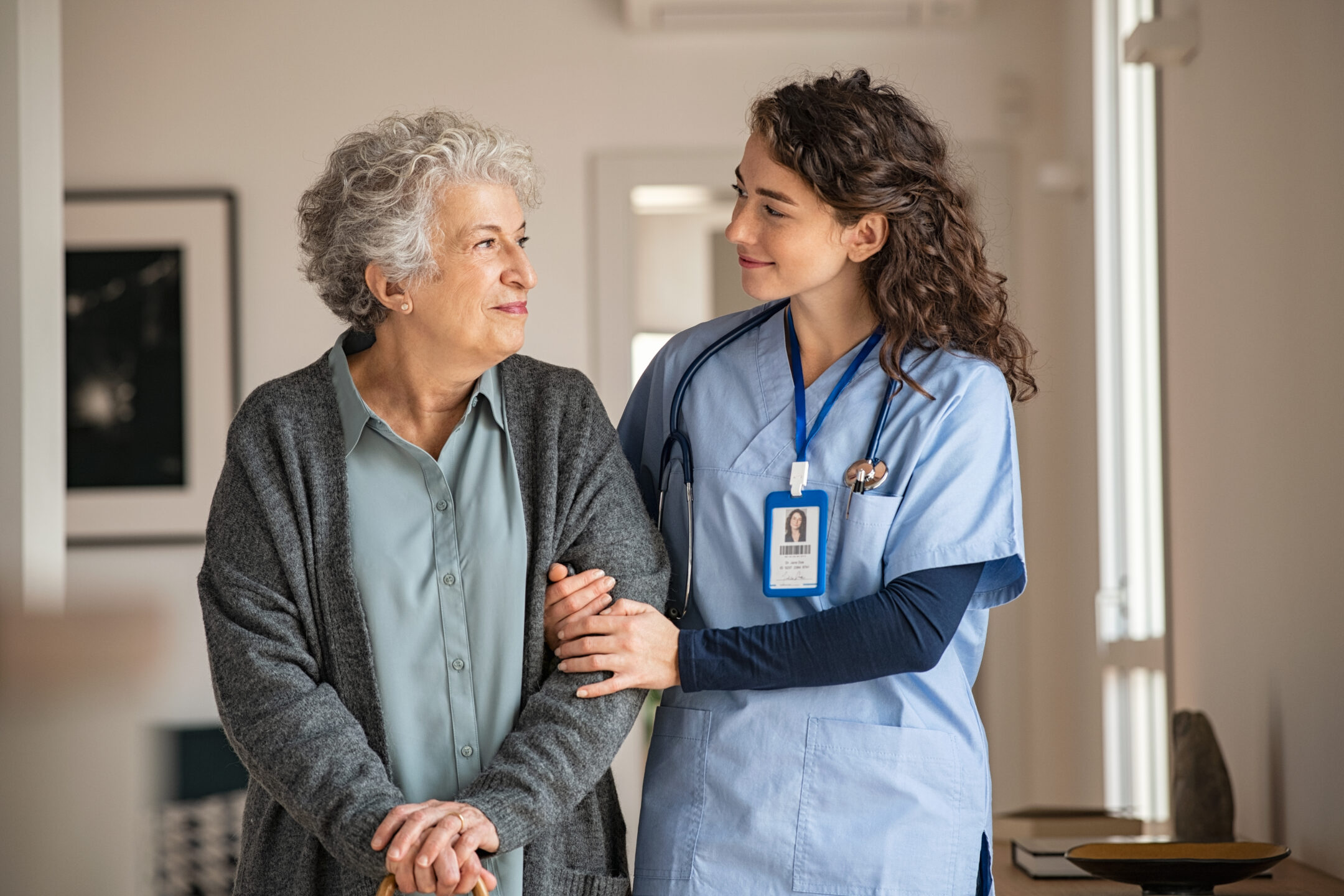 The Village at Penn State ranks among the best nursing homes around State College, the government says
From the Centre Daily Times:
Looking for a care home that fits all your expectations can be challenging, but the U.S. Centers for Medicare and Medicaid Services ranks nursing homes to provide insight to caregivers, potential residents and more.

According to Pennsylvania State Data Center, there are about 2.2 million state residents who are over the age of 65. Pennsylvania is the fifth state among 50 for the size of population in that age group. Medicare.gov lists 300 care homes in the state.

According to data from the U.S. Census Bureau, 6% of State College's population is comprised of residents over the age of 65. Medicare.gov lists 12 care homes in the area, three having five-star reviews.

Each care home is ranked on three topics: health inspections, staffing and quality measures.

FIVE-STAR RATED NURSING HOMES NEAR STATE COLLEGE

Village at Penn State, 260 Lion's Hill Road, State College